中考英语试题
  在日常学习和工作生活中,我们需要用到试题的情况非常的多,试题可以帮助学校或各主办方考察参试者某一方面的知识才能。你知道什么样的试题才能切实地帮助到我们吗?以下是小编精心整理的中考英语试题,欢迎大家借鉴与参考,希望对大家有所帮助。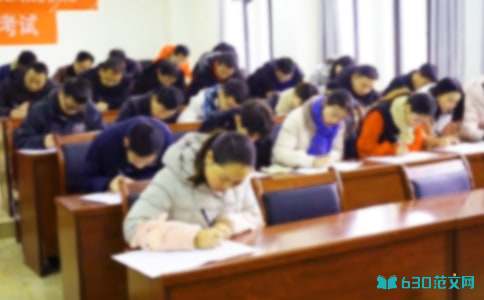 第一节:听句子,选择与所听内容相符的.图片。每个句子读两遍。
  1、The pencil is on the desk.
  2、 Mr. and Mrs. Smiths are cooking dinner.
  3、Where is my hat?
  4、 It's very cold outside.
  5、 He walks to the office every day.
  第二节:听句子,选择恰当的应答语。每个句子读两遍。
  6、 What time is it now?
  7、 I've got a bad cold.
  8、How long is your class programme?
  9、 What hobby is the most popular with you?
  10、Daisy is really good at the piano.
  第三节:听对话及问题,选择能回答所提问题的最佳答案。每段对话读两遍。
  11、W: Bob, how much water do you want?
  M : Just a little, please.
  Q: How much water does Bob want?
  12、 W: Hi, James. What are you going to do this weekend?
  M: Hello, Jane. I'm goi ng to volunteer in the food bank. Would you like to go with me?
  W: Why not?
  Q: What are the speakers going to do this weekend?
  13、W: Peter, I know you used to collect snow globes, didn't y ou?
  M: Yes, I did. But now I give up collecting them because my mom thinks it gets in the way of my study.
  Q: Why does Peter give up his collection?
  14、 W: What do you usually have for breakfast?
  M: Bread, black tea, orange.
  W: Don't you drink milk in the morning?
  M: I never drink it.
  Q: What food or drink will the man NOT have?
  15、 W: What did you do last night?
  M: I went to a small concert. But you know, when I arrived, the band was playing.
  Q: Which happened first?
  第四节:听短文,根据其内容选出能回答下列问题的最佳答案。短文读两遍。
  John gets up early from Monday to Saturday, because he must go to school before 7:30 on weekdays and go to the Drawing Club at 8:00 on Saturday mornings. He usually goes to the bookshop on Saturday afternoons, and after supper he watches TV until midnight. He doesn't get up early on Sundays. John's parents both work on Sundays.
  John always watches TV after he gets up. Then he usually goes to KFC to have a hamburger and some juice for lunch. After that, he goes back home and starts to play computer games until his parents come back. He does his homework after supper. He usually has lots of weekend homework, so he must spend thre e hours on it. He usually goes to bed at about 11:00 p.m. on Sundays. He often complains he has too much homework to do.
【中考英语试题】相关文章:
1.中考冲刺演讲稿
2.备战中考演讲稿